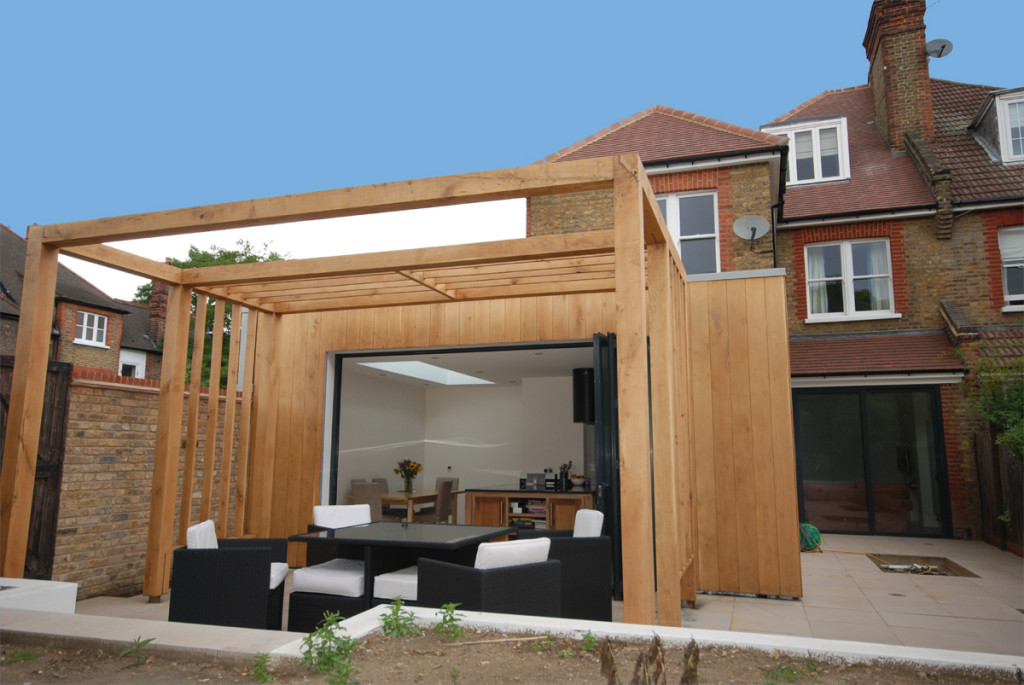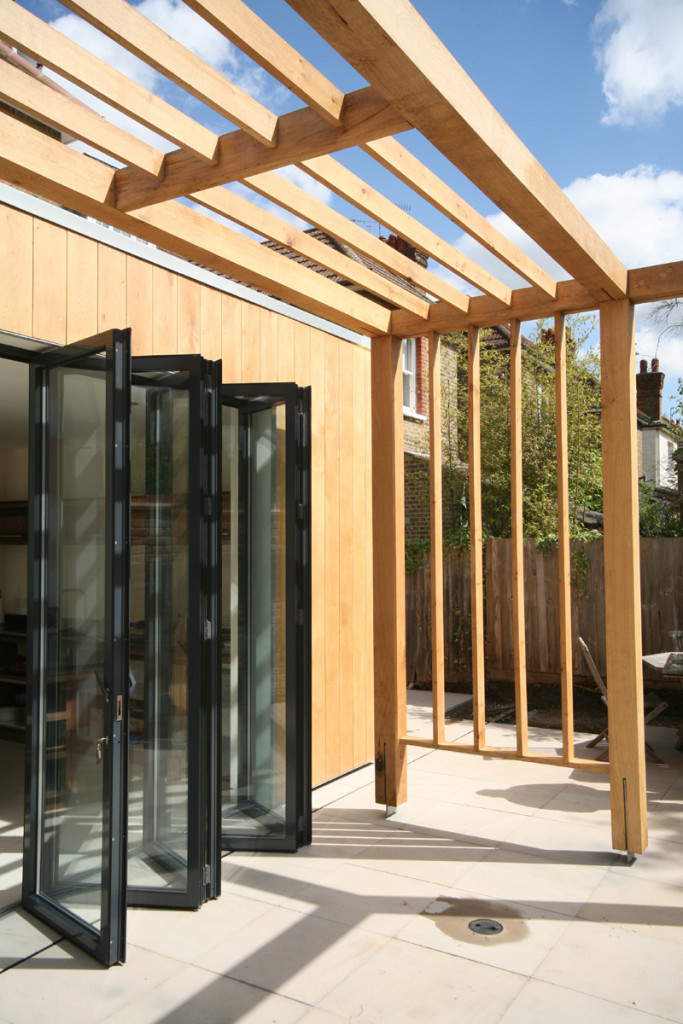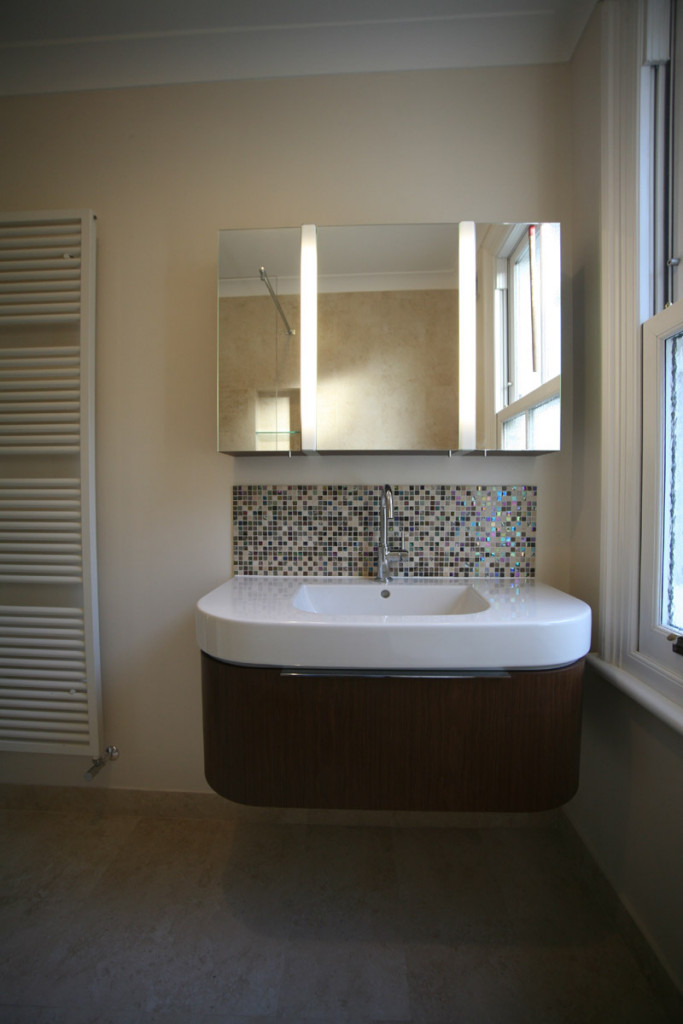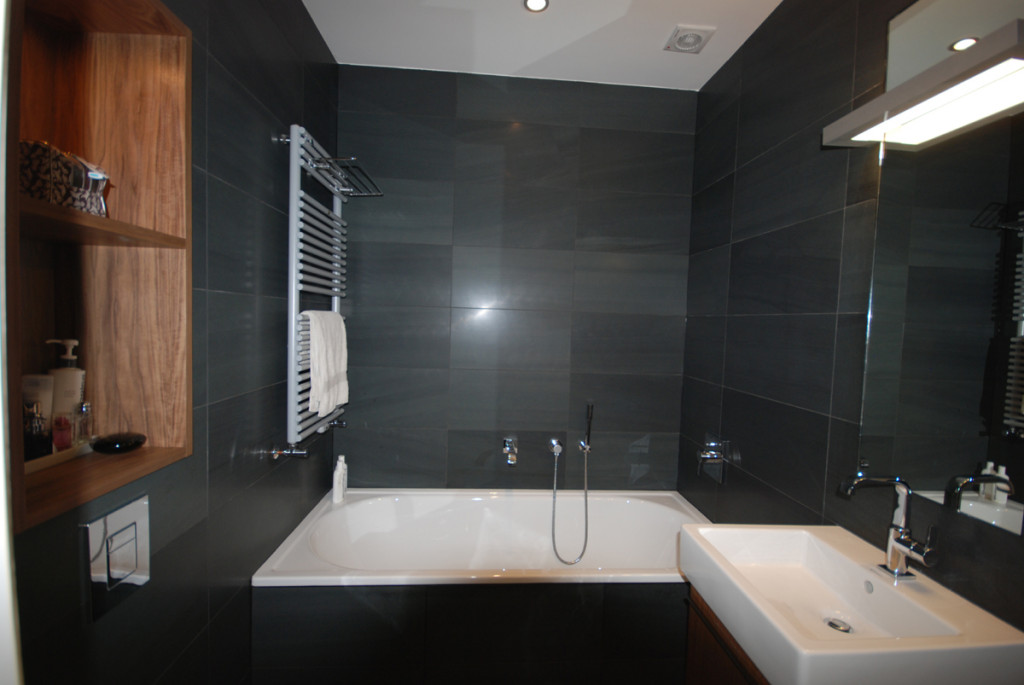 The Client Brief
To extend and modernise a substantial Edwardian home in Richmond including the installation of a bespoke hand made kitchen, designed by us – the architects.
The Challenge
To create a series of rooms, each with its own character, culminating in an outdoor space, all as a backdrop for a young family to live out their lives.
To provide storage such that family clutter can be quickly and easily tidied away to restore the reposeful appearance of the modern interior.
What we did
Each bedroom bathroom, living and circulation room was given a different treatment.
A storage wall was created across the full width of the house, which read as a series of flush wall panels when closed and concealing the detritus of the family day.
A pergola built in solid oak defined the transitional area between the new kitchen dining room and the re-landscaped garden.
End result
The quality of finish achieved by a contractor with whom Somorjay & Talliss have developed a longstanding and fruitful relationship was outstanding. The client was most happy – a functional, contemporary family living space was achieved.